MK Test is a leader in the design, manufacture, supply and support of automatic electrical testing solutions. Horizon was selected to help MK Test strengthen its brand positioning as the company entered a new stage of growth.
Brand Management
A complete review and subtle development of the company's brand positioning resulted in the creation of a comprehensive corporate identity guidelines document. This contained everything necessary to ensure consistent branding across multiple medias, such as Stationery, Brochures, garments, vehicle livery, and exhibition stands. MK Test can now be sure that all stakeholders are on brand and ready to use marketing to support planned growth.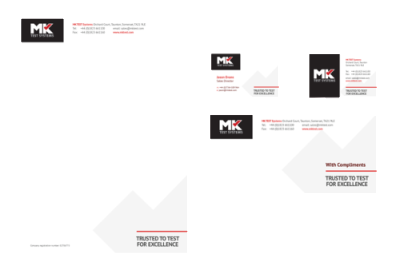 Marketing Support
With branding and website development core to the services provided, it was necessary for Horizon to support MK Test with a wide range of services. From content development, Image manipulation, video testimonials, brochure design and the creation of technical data and product sheets, Horizon is proud to have played a part in the company's ongoing journey of establishing itself as market leaders.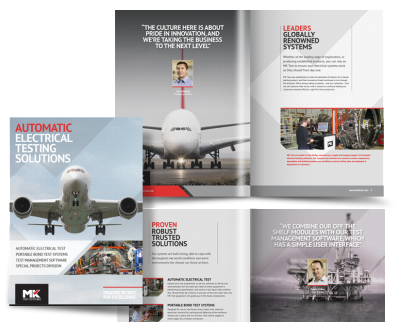 Website redevelopment
A completely new approach to the positioning of the company and how it supports its clients needs was required; whilst ensuring elements of the brand were paramount to the end-user. With clear access and simple navigation to help clients and prospects find solutions to complex testing applications, the company has placed the website at the centre of its business development plans.