A dedicated insurance brand, Rigsby was developed specifically for the residential landlord market. The cat image animates the brand and is used across a range of promotional activities. Horizon was chosen to support the launch of this new venture due to its creativity and its wide range of services.
Branding Creation and Management
Rigsby has quickly established itself as an insurance provider to the landlord market. Its impact is backed by a clear objective - to support busy landlords by providing help and clear information. Horizon developed Rigsby to quickly connect with landlords and to demonstrate the company's open and friendly approach to its clients.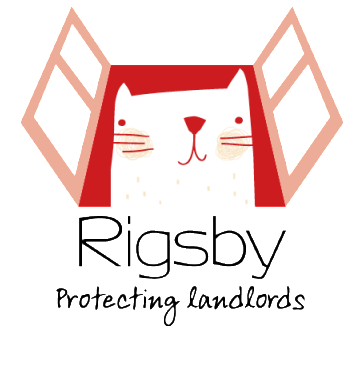 Marketing Support Materials
Horizon and Rigsby have worked together to develop a range of marketing and business activity materials all focussed upon providing useful and clear information. Horizon ensures that the Rigsby brand is carefully managed and that its values are followed at every stage of development or production.
Responsive Website
Rigsby is focussed upon providing landlords with simple and useful information that helps them manage their busy lives. The Rigsby website provides quick quotations for often difficult to get insurance needs, with simple to use account review and a fast claim facility. The website is combined with an experienced and helpful team to ensure landlords get the best answers to diffciult questions, when they need them.