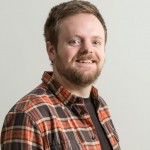 2017 – the Year of Content Marketing
Category: Blogging, Content
Wednesday December 14th, 2016
It's time to stop messing around. There's a reason that all of the world's most forward-thinking and successful businesses – from tech startups to established legacy brands – have embraced content marketing.
To recap: content marketing is a way of promoting your products or services that teaches, informs and entertains before it does any selling. It's like a form of advertising that doesn't make people feel they're being advertised at. It's something people can actually learn from, and the benefits are about building trust and brand loyalty rather than generating transactional business.
As an example, you could spend £5000 on a single-page print ad in your industry's magazine of choice, making a big splash and winning some immediate enquiries.
Or you could spread that same £5000 across a 6-month content marketing campaign, creating SEO-friendly blogs, case studies, infographics and even videos that will direct people to your website, keep them coming back and position yourself firmly as the number one authority in your market. The key is to not be too pushy – you need to inform rather than cajole, teach rather than persuade.
Of course, most people reading this will already know their way around the world of content marketing, but there are still an alarming number of organisations who don't invest a penny in this area, even though it's clearly ideal for the business model and market. Whether it's low value, high volume products or complex services with a 1-year sales cycle, content marketing is still the best value way to spend your marketing budget.
So we're offering a free consultation on the potential content marketing has to offer your business throughout January, just to give you a kick-start!