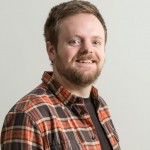 Add a little heart to your B2B marketing
Category: Blogging, Content
Monday September 26th, 2016
B2B marketing – it's one of our core strengths here at Horizon. We've been helping businesses successfully promote themselves to other businesses for years and we like to think we've got it down to a fine art.
The real difference with B2B is the nature of the sale. With B2C it may be that the purchasing decision is fairly snappy, and made by one person or a couple with emotional investment playing a big part.
B2B marketing is considered more dispassionate, with individuals or teams placed in charge of procurement and needing to achieve best value for their company these people want to impress or save face in front of their colleagues. Decisions are often slower, more involved and more based on head over heart – that's why evidence-based marketing backed up with strong brand-aligned opinion pieces are considered the go-to avenue for marketers (see some fascinating evidence here from Hubspot).
But there are grey areas! In the B2C world expensive consumer purchases (e.g. a new car) can take a long time to come to fruition, and individuals don't want to seem foolish for their purchase choices in front of friends and social media followers.
And in B2B terms it's unwise to ignore the fact that it's not actually the business making the purchasing decision; it's the living, breathing, feeling human beings within that business. Appealing to them on a personal or emotional level will mean you're more likely to win them over as brand advocates, singing your praises to their colleagues and making the sale much easier for you.
So while we're not proposing you throw the B2B rulebook out of the window, we are suggesting that the personal touch will always be important. That means phone-calls, meetings and networking of course, but it also means marketing collateral that tells a relatable message, or captures the imagination. It's why we offer our customers services such as animation, variable data print / marketing emails, video and drone photography in addition to our eye-catching graphic design and mobile-friendly web sites with wow factor.
The takeaway from all this? In the office or at home, B2B and B2C marketers are all selling to the same people.