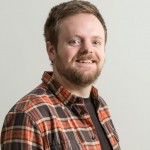 Blog: Brag about your customers
Category: Blogging
Monday February 15th, 2016
Received wisdom states that you may as well blow your own trumpet, because nobody else will. But received wisdom is usually a load of old nonsense – today we'll look at how you can use other people's brands to strengthen your own, getting them to do the hard work on your behalf.
Taking advantage
One of the best marketing resources a company can acquire is the one it naturally acquires in its daily business – its customer base.

You might have some well-known clients in your industry that will provide reassurance to potential customers that you are the go-to guys. Or perhaps your clients are national brands that require your services in ways that show your service offering is more diverse than one might assume. Either way, placing these established customers in front of your potential customers can only lead to more conversions.
It doesn't have to be testimonials, even though those are great. Simply using your client's logos on your website, promotional literature, social media header images and the like is a way of reinforcing the strength of your own brand and building your reputation. A mix of quantity ("look how many people trust us!") and quality ("imagine how rigorous these guys were in selecting us!") is ideal, and the positioning should be prominent – don't be scared of displaying these logos front and centre on your materials.
An issue of consent
Some would say that it's easier to ask forgiveness than to ask permission, and while there's no point in risking valuable client relationships, it's actually incredibly rare for a brand owner to be upset by someone using their logo in this way. However it's worth noting that – as a rule of thumb – the larger the company, the more likely they are to be precious about it the use of their brand.
The only downside occurs when – sometimes – a company will want to play its cards close to its chest. Competitive advantage from a specific or niche client base, or a natural need for secrecy in terms of who you're dealing with – these are legitimate reasons for keeping things under the radar.
But the way I see it is this: sooner or later, people will find out who you're working for. It's almost impossible to keep this information truly confidential unless you're in a business that requires NDAs and gagging orders to conduct its daily business.
So next time you're building your Twitter header, or putting together your latest downloadable brochure, remind people that you're already trusted by some of the biggest names in the business.
Check out Copyblogger for some more good stuff!
Ross, Head of Content