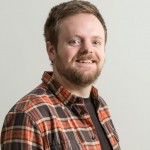 Blog: Content marketing: if it works, prove it
Category: Blogging, Content
Monday March 7th, 2016
Some people don't like reports. They think of them as busywork, as boring, or as getting in the way of more important matters.
But if you're paying an agency to undertake your content marketing on your behalf, you have to get a report either monthly or quarterly.
Anecdotal evidence about a campaign's success is all well and good –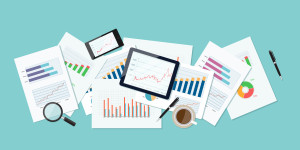 and oftentimes the nuggets of information you get from your sales team can be invaluable – but where money is tight and time is precious, you need to know that you're getting value for money on a regular basis.
This, I feel, is where a lot of marketing agencies start to stumble over their own feet. The temptation is to only report on what has been done that month – useful, sure, but not really giving any kind of value message. What is important is the effect of that activity, and in the internet age there is no shortage of metrics.
The other fear is that of failure. If performance of a particular keyword is down for your company, an agency might be reluctant to mention it, or will at least attempt to bury it on page 304 of Appendix Y.
That's not how I view things, however. If a keyword is ranking down, there is probably a good reason – perhaps the agency has been directing its attentions elsewhere as requested. Perhaps a competitor is investing more into that area, tightening its grip. Either way, drops like these represent ways forward, ways to improve rather than abject failures, and they should be reasonably discussed as such.
Just the facts
The data you need to understand whether your spend is worth it can be summed up in the simplest terms as:
Work done – the basic info, how many articles did your content team come up with, how many videos or marketing emails?
Website traffic – how many people are coming to your website compared to last month and/or the same time last year? Where are they coming from – direct traffic, Google, referral sites?
Website engagement – how long are people staying on the site, how many pages are they viewing, are they bouncing?
Website health – how is your site scoring against Google's criteria?
Social media interaction – how many messages are you putting out or sharing, and how many people are seeing or interacting with them? How many more follows, comments or likes have you picked up?
If the general pattern is upward, then your agency is probably doing an okay job. Ideally they'll throw in some anecdotal evidence too, highlighting core wins and special events/occurrences. If there are bits left hidden or vague, then you need to start asking the tough questions.
It's also important to bear in mind that your agency will have to give you reasonable expectations up front. 15% of email recipients opening your marketing message may seem small, but in industry standards it's actually pretty good. A high bounce rate for a particular page might seem onerous, but if customers are just using your website to get your phone number and place an order, then hey ho we can all live with that.
The important thing is that your content marketing report is thorough, so don't be afraid to check page 304 of Appendix Y.