Blog: Feed the Panda – get your website SEO ready
Category: Blogging, Content
Monday February 8th, 2016
Last week we told you about Google's renewed emphasis on website content and quality, so this week we're going to tell you what you can do about it.
Quality
We're not the only ones producing this sort of guide online, of course, but I'm seeing a lot of other people suggesting you 'downgrade' your poor-quality content, blocking it from indexing in Google to remove the risk of a penalty. Cop-out, says I – don't block it, improve it!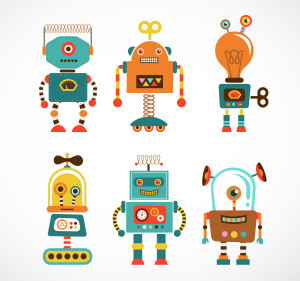 Quality, in Google's robotic eyes, is judged in a variety of ways. Its bots look for pages with: duplicate or very similar  content (e.g. repeated pages with slight keyword tweaks); pages with too little content (sometimes this can be appropriate, such as a caption for an image or video-based page, but Google isn't a fan); even pages with errors such as spelling mistakes; and even pages that are troublingly similar to others found elsewhere online.
If your website is well-built, well-written and full of interesting and relevant content, then you'll have nothing to worry about. The trouble comes with an e-commerce site listing similar products; Google would prefer totally different descriptions for each, which may not always make sense and may be far too time-consuming.
Other stuff
Panda is also enraged by sites that have an abundance of ads on them (sweet mercy!) and respects sites that have a genuine air of authority too them – sites that people want to link to or recommend always do well.
There's a load more info from Google itself and the internet is teeming with others willing to help you out (try Wordtracker or Hongkiat for free, useful, detailed advice). As ever, we'd recommend reading around on the subject before taking any truly drastic steps.
Ross Farmer, Head of Content