Blog: Print yourself different
Category: Blogging, Print
Monday January 25th, 2016
I spend a good deal of my time writing what I hope is engaging content designed to appease the needs of both human beings and Google search bots, so imagine my surprise and delight when this very week I found myself required to write for a brochure.
An honest-to-goodness, old-fashioned printed brochure. I had to consider how the words would sit on the page, how they would guide the reader on a journey with which they'd have to physically invest, and how they would signpost the key messages my client wanted to portray.
So it got me thinking – print is awesome.
There are naysayers aplenty, ever decrying the death of an industry, an entire medium perhaps, but what they're forgetting is that there will likely always be a balance; there will still be printed newspapers and magazines, there were 571m books sold in hardcopy in the US alone last year, and there are plenty of optimists out there still. Achieving the physical/digital balance for your business could mean finding a real sweet spot with your branding, but what's becoming increasingly important is that if you're going to bother with print, you may as well do it in style.
Out from the crowd
Sure, you can produce your brochure on paper as well the expected PDF download, but all you're really doing is saving your customer the hassle of clicking the 'print' button on their office computer. It's time to think bigger, with size, shape, material and functionality all open for an influx of creativity and the opportunity to make yourself known: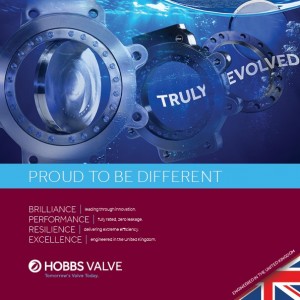 Size 
A4 is entirely suitable for reports, important technical literature and other dry documents, but it sure is boring. Something as simple as a 210mm square can make your literature stand out from the crowd, but your print supplier can probably go further with everything from A4 landscape documents, wide-format displays and ruddy great billboards to hang from your office windows.
Material 
Our MD recently placed a calendar on my desk – a 2016 Horizon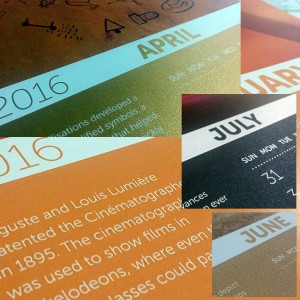 calendar, to be precise – and the thing that grabbed my attention even before the eye-catching imagery and vibrant, lively colours, was the feel of the thing in my mitts. Textured, rich to the touch and robust enough to endure the harshest office treatment, this calendar reminded me of just how important stock choice really is. Your printer will be able to help you out with this one.
Functionality 
Slots to included business cards or further, more specific literature. Fold out zones for infographics or perforated areas for key information to take away. A multitude of binding types and even waterproof coating for onsite suitability – the actual end use of your literature must be a consideration.
Shape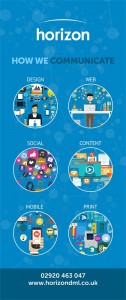 I don't need to list shapes for you to get the picture, but just remember that there's more to life than squares and rectangles.
Let me leave you with a simple question: how many of your competitors are producing corporate materials that their clients notice, and that they want to actually hold, flick through, read? Print ain't dead; in fact it's a load more impressive than it ever has been.
Ross, Head of Content