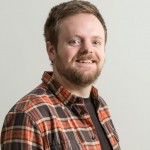 BLOG: Have your say – tell us what you think of Horizon
Category: Blogging
Thursday November 3rd, 2016
No matter how good we think we are, no matter our financial performance, there's only one true barometer of our success – how happy we make our clients.
Horizon exists to help other businesses be successful. Whether it's printing their letterheads or coming up with an all-encompassing brand and marketing strategy and putting it into action, we're all about doing what we can to make sure your enterprise soars. We're always on hand to offer advice, and we're always keen to receive it, but right now we're pushing for direct, public feedback.
In this internet age there's no hiding poor performance, and likewise positive comments are out there for all to see. As such we'd be delighted if you'd post what you think of us on either Google or Facebook:
Visit our page and click 'review' on the left of the page.
Google
Search for Horizon Digital Media then click 'write a review' on the right of the page.