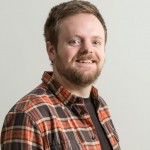 Blog: Time to buy? B2B calls to action
Category: Blogging, Content
Monday February 29th, 2016
Social media users (aka everyone) are going to notice a growing trend in 'Buy Now' buttons appearing in their feeds this year. I imagine they'll also creep more into native ads, and who knows maybe even Google PPC results…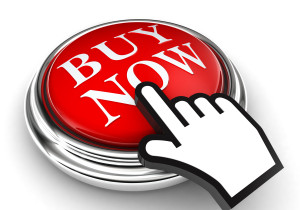 That's all well and good for the sellers of chutney, trainers and theatre tickets, but as you've probably noticed we at Horizon tend to look at the world through more B2B eyes – it's a way of marketing that presents more unique challenges as there's generally a more niche and more research-led audience on the receiving end.
So the question is, when should you be inviting your B2B customers to take the plunge? Perhaps you're selling a long-term service on a retainer basis, or a project-based product range that will cost your customer millions and be delivered over a period of months. These customers aren't going to respond to a 'Buy Now' button on a Twitter ad; they're going to do their due diligence and they're going to agree to meet you when they're good and ready.
BUT, I'm not saying you ignore your calls to action. It's still vitally important that when a client or prospect gets to the end of your compelling content piece be it a social post, a blog piece or even an old fashioned brochure they know what to do next – to leave them hanging is a horrendous marketing crime which can lose you business. It can be as simple as a 'please read more' link to your website, or a 'call Mike on XXX XXX for a free consultation', or even 'search "Company Y reviews" to see what our customers are saying about us.' Allow yourself to be inspired by Martin Walker here.
The important thing is that your readers / viewers know that you're there for them once they've started to engage, but there's nothing that will turn them off quicker than being told to 'Buy Now'.
And please, for the love of God, make your contact details accessible from every page on your website. You won't believe how impatient millennials can be when it comes to wanting the right information instantly – having to go to a 'Contacts' page and scroll down is, like, totes lameballs.
So there you have it, an article on the B2B sales and marketing process that doesn't feature the word 'funnel'. Oh, damnit.
Ross, Head of Content