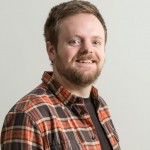 Blog: Is it time to update your website?
Category: Blogging, Web
Tuesday May 3rd, 2016
If you see a website that was developed 10 years ago, you can tell at a glance. It makes you think that company isn't concerned with its outward appearance, and you find yourself questioning if you want to place your business there.
If you see a site that was developed five years ago, the effect may be less obvious. Perhaps on a subliminal level, you may feel unease or mistrust toward that business.
Three years ago? That can be harder still to tell, but it's the age at which we'd recommend a refresh in order to avoid the aforementioned pitfalls.
There are some key indicators that will leave your site showing its age, and if yours is guilty of any of these then it's definitely time for a new look:
Social media ready?
It's one thing building a website; driving traffic to it is a whole other matter. The best way to engage with your audience at the moment is with social tools like Facebook, Twitter and LinkedIn et al, and links should be available and obvious on your site.
Responsive?
Mobile phones that show webpages? It ain't nothing new – and if your site isn't responding to the size of screen it's being displayed on, it'll very quickly lose viewers. If you're not sure, simply get out your iPad and load up your page. If the content stacks appropriately, you're good – if half the text is hanging off the screen, you're in trouble.
Slow to load?
It's not just people who don't want to wait 30 seconds for your site to load – Google hates this homage to the days of dial-up every bit as much, and will tell you so by downgrading its performance in keyword searches.
Easy to update?
Something cool just happened at your company! Time to get the information out there asap! Do you a) login to the website and update your home / news page with the glad tidings, or b) log a ticket with the company that developed your site four years ago in the hope that they'll get back to you that week and ask what you want to say in your news update, launching it just in time for it to be defined as history?
Google-friendly?
This is a more complex area than the above, and reflects everything from how the site has been built to how often it's updated, as well as the nature of its content and any specific technical flaws or issues. You can see our other blog on the subject here.
Of course, the truest litmus test is your competitors – if you look at their site and feel it's looking fresher than yours, it's time to take action. At the absolute worst end of the spectrum, you're rocking a website with auto-loading music, a Flash video intro and which only displays at 800 pixels wide – if that's you, you really need to give us a call today.