Blog: Why should I use an agency?
Category: Account Management, Blogging
Monday January 11th, 2016
Most companies know they need to do more marketing. Even the ones with more orders than they can handle realise the good times won't last forever and that their competitors will be upping their game. The debate then, is whether to go to an agency ("ouch, expensive!") or hire internally ("they can make the tea, too!").
Given you're reading this on the blog of a marketing agency, you already know which side I'm about to come down on, but allow me to back it up with some simple figures:
For £1k a month spent on your own team, you might just be able to get hold of a shiny new employ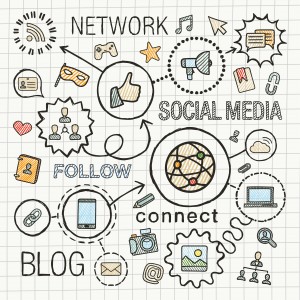 ee who can flounder their way around some design software (which you'll also have to pay for) or write some half-decent copy. They may have plenty of scope to grow, but do you have the time or resource to train them up?
For £1k at an agency (like ours!), you'll get access to a team of web developers, graphic designers, content creators, marketing strategists and more. And it's not just a passing acquaintance – a budget like that would give you a load of social media support, SEO focused on tangible results, blog posts directing traffic to your website and research into what your competitors are doing. Or, if you prefer, graphic design for printed mailers or email marketing. Or maybe some video production to share online. Or how about some PR in the trade or general press?
So, let's say you aim higher. £2k a month will get you a new team member with perhaps some experience of organising events or writing press releases. At a reasonably-priced agency it'll get you a 'gold' level service with new case studies, news and literature items, presentations and sales support that really digs down into how your business works and how your customers think. And you'll get regular reports explaining precisely the return on your investment.
Stepping it up again? £3k a month will get you someone in-house who really knows what they're talking about. And then you know what they'll tell you after they've been in the job a month or two? "I need a budget for a marketing agency".
So by all means hire an internal marketing team, I'm sure they'll give you great value. But never overlook the insane value you can get out of a multi-disciplinary marketing agency.
Ross, Head of Content