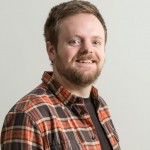 Blog: Why we think LinkedIn and Twitter are the premium B2B social media platforms
Category: Blogging, Social Media
Monday March 14th, 2016
You're selling to other businesses. Compared to the mass market, your audience is relatively small. You don't need to pump your message out to the general public, and you don't want to. So social media can seem a little confusing; it's used by the general public to talk about cat videos and footballer's wives, isn't it?
But there are two important things to remember. One – the buyers at your customer businesses are people too, and they care about cat videos just as much as the next man. Two – social media platforms are liked by search engines, and to many people (especially the younger generation) they are search engines in their own right. So really, you have to get your business on social media – and you have to make sure you chose the right platforms.
Frequency and repetition. That's what Twitter is all about for businesses. As well as news, product announcements and the like, Twitter is where you can simply remind your followers about what you do and who you are. With each tweet appearing in someone's feed for possibly just a few short seconds, it's okay to repeat your tweets – all it does is give people more chance to pick up what you're putting down. It shows your business is alive and well, it constantly reminds people of just how great you are, and it gives you chance to spread a little love with retweets.
It can also make an excellent customer service platform, with its public nature giving businesses nowhere to hide – that's what the modern customer demands.
This is what Wall Street Journal says. 
Everyone knows LinkedIn is for business, so you don't have to mask your selling intentions behind friendly banter. It's okay to be overtly promotional, but you also want to give real, quality content to your LinkedIn contacts. That means relatively infrequent – but always fresh news – updates and info.
The approach here is twofold. Firstly, there's your company page, which can easily be managed by an agency on your behalf, and can be used as an alternate homepage for you to store information, share news items and generally show off a bit. Secondly, there are the personal accounts of the top people in your company. These need careful management to mine contacts, share and like content from your customers and suppliers, and offer useful advice in groups etc. LinkedIn can also act as an excellent blogging platform via Pulse.
Here's what Forbes thinks, however.
Yes, no, maybe
There are lots of other platforms that maybe perfect for your business. But the reason we're saying "no" to the "maybes" is simple: time. Whether you're appointing an agency and paying for that time directly, or you're doing it yourself with your own marketing department – either way time is short and it costs. ROI only starts to make sense when the "I" part doesn't get out of hand. For best value, aim for the strongest targets, and for us that's Twitter and LinkedIn.
Also:
With YouTube widely recognised as the 2nd largest search engine in the English-speaking world, we're all for using it where appropriate. And we love video, naturally. But to really join the YouTube community takes a lot of time and effort, and we're not sure that's always time well spent. Rather, use YouTube as repository for your videos and a place where people can find your brand.
Naturally, all of the above is subject to change. The moment sentiments shift one way or another, the landscape will start to look different and we'll revise our recommendations. And there are always exceptions; some B2B firms really do thrive on Facebook, for example, especially if they offer large-volume, low-value products and services. If what you make is especially photogenic, then maybe Instagram or Pinterest is the way forward. But follow the general rules above and we're confident you won't go far wrong.