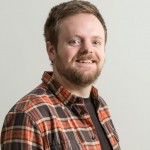 Why choose digital print?
Category: Blogging, Print
Tuesday May 31st, 2016
Forgive us if you're already using digital print. If you are, you'll already know all about the benefits and advantages and can probably safely navigate away from this article right now.
So, who's left? Welcome to Horizon's brief overview of how digital print can work for your business.
What is digital print?
The process uses a printing press that can immediately reproduce a digital image onto paper or other substrates, using a four (or more in the case of our setup) colour system. Lithographic print, conversely, utilises the Pantone colour system and requires setup of plates before a print run can begin.
What are the advantages?
Immediate printed proofs, variable data, short runs, short turnarounds – these are situations where digital print comes into its own. Without the need for plates and setups, digital print can respond quickly and deliver incredible quality at extremely reasonable prices.
When is it the best choice?
The classic dividing factor is quantity. Digital print tends to be more cost-effective for lower order runs while traditional lithographic print is better suited for larger runs.
However, with additional functionality such as landscape A4 printing, spot clear varnish and fifth colour printing (including white), digital printing is becoming ever more desirable regardless of the number of copies being produced.
Variable data
Personalised print will always get a better response, and is inherently more impressive than email – it shows a special level of effort that has gone into its creation and this can only reflect positively on the sender. Such variable data print is only really practical with digital print.
So if you're considering a print run for your stationary, corporate brochures, catalogues, reports, yearbooks, direct mailers or anything else, it makes sense to go digital.