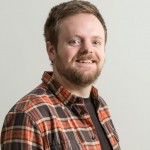 Content marketing gets results for Horizon client
Category: Content
Wednesday July 27th, 2016
Our latest case study is up live on the Horizon website, and it highlights the impact a well-structured content marketing campaign can have in terms of social media engagement.
When Horizon first started working with the digital and flexographic adhesive label specialist Reel Label Solutions, the company had effectively no social media presence at all.
After six months of Horizon creating compelling content and publishing it via direct email, on their website and to B2B social media communities, we saw some pretty incredible average monthly results:
LinkedIn – from virgin account: impressions to 3667, engagement to 88
Twitter – from virgin account: profile visits to 314, followers to 144, impressions to 5585
Facebook – from virgin account: likes to 164
From generating new leads to reinforcing brand recognition and deepening relationships with existing clients, you can't beat content marketing for best value results.
To find out how we made the magic happen, read the full case study here.