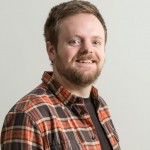 Content marketing for SMEs – what is it and how does it work?
Category: Blogging, Content
Monday June 6th, 2016
If you're running a small business, you've probably had a call or two from agencies offering their content marketing services, and maybe you've taken them up on their invitation of a meeting. Or maybe you've come away from that phone call with the nagging question in your mind: "what the hell is content marketing anyway?"
Simply put, content marketing is a trust-based way of winning customer loyalty by freely giving away help and information, rather than more traditional hard-sell tactics such as advertising. In spirit it's been around for a long time, but it's only since the mainstream adoption of social media platforms that content marketing has come into its own. Content marketing is all about sharing, honesty, and transparency, and those are the hallmarks of modern
communications.
What is content?
Blog – fill it with news about your products, opinion pieces on your industry and announcements of new customers or interesting jobs you've just finished.
"How to"s – people use the internet for help and guidance, so get your website to the top of the list by offering top tips, installation or setup videos and supporting presentations.
Photos and videos – sometimes called 'rich media', images and videos are what people online like to see, something that is backed up by stats from across the board.
Infographics – stats can be boring – infographics aren't.
Quizzes, lists and competitions – novelty ideas can attract attention and really engage people.
What do you do with it?
Your website – traditionally the first port of call for anyone looking for your brand online, although that is changing slightly as some people will first check out your profile on social media. Either way, your website is the core repository of your content, so keep it fresh and Google-friendly.
Social media – this is where content marketing really comes to life. Everyone's on Facebook, YouTube is the western world's second-biggest search engine and Twitter lets you tell everyone about your latest product launch in a matter of seconds. B2B, B2C, service or product-based – it doesn't matter. Your company needs to be on social media.
Print media – didn't expect to see this, did you? Print may not be the powerhouse it once was, but as everyone goes online there are opportunities to impress your customers and contacts with printed media. It shows an extra level of care, it tends to hang around for longer, and it's entirely tangible. Modern print processes are so advanced that you can get incredible-looking results for very reasonable prices.
What can you get out of it?
If a potential customer sees your advert in a magazine or web page, they may notice it and mentally record the fact that you offer service 'A'. If they find you while searching for advice on subject 'A', and receive recommendations for you from their social networks when asking about subject 'A', they're way more likely to consider actually calling you up. It sounds a bit simplistic, but it's really not rocket science – anyone knowledgeable and articulate can do it. For most people the biggest constraint is the time it takes; hence all those agencies offering their services…