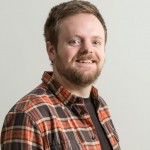 Free Facebook Facts! Horizon's Masterclass Open for Booking
Category: Content, Social Media
Tuesday May 10th, 2016
The second instalment of Horizon's free Masterclass series is now available for booking. Facebook For Business will be the subject, with our own Head of Digital, Prab Chadha, taking charge of proceedings with a presentation that will cover:
Why your business should be on Facebook
Planning your page
Engaging your community with status updates, photos and video
Creating events and scheduling posts
Pinning and embedding posts
Moderating comments on your page
Creating a boosted post
Creating advertisements
Using insights to track likes, post reach, page visits etc.
Adding page administrators
Third party applications and software
How to achieve your goals using Facebook
7th of June is the date, Horizon's office building is the venue. Doors open 8am for an 8.30am start, with a 90 minute seminar, half hour Q&A and tea/coffee supplied. To book your spot please click here.