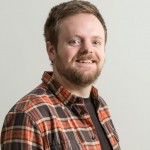 Horizon gets Active for Cardiff leisure venue
Category: Account Management, Blogging, Content, Design, Integrated Marketing, Marketing Strategy, Print, Social Media, Web
Thursday August 4th, 2016
The hard work behind the £6m rebuild of Eastern Leisure Centre in Llanrumney, Cardiff, is about to come to fruition as the newly-dubbed Active Eastern launches on August 20th. We're delighted to say that we're helping to make it happen!
Horizon has been appointed to handle the marketing behind the launch, including everything from graphic design and production of on-site signage to managing the social media campaigns on Facebook and Twitter.
"We're throwing everything at this project to make sure it's a success," comments Horizon's Media Business Manager, Keith John. "That means
teaser videos, landing page countdown, aerial drone footage, digital signage, leaflet drops, social media campaigns highlighting the £10 membership launch offer – everything needed for a short-term, high-impact marketing campaign.
"This client is spending public money and rightly has placed some extremely ambitious KPI targets on us. We're 100% confident that our rounded content marketing approach – which exists offline as well as on – is the way to go in terms of letting everybody know that this amazing facility is about to open."
Active Eastern will open its doors on August 20th, offering a 70+ station gym and classes for spin, yoga, functional fitness and much more, plus a five-lane swimming pool.
Follow the project's progress on:
Twitter: @ActiveEastern    Facebook: @easternleisurecentre.llanrumney
#GoActive