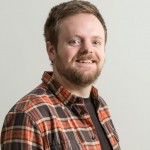 LinkedIn – More than just a jobs notice board
Category: Blogging, Social Media
Friday July 15th, 2016
LinkedIn has long been associated with people getting their CVs out there and prospective employees searching for endorsements to find their next killer salesman.
But there is – seriously – a hell of a lot more to it than that.
LinkedIn is the perfect social media for B2B businesses as there's no need to shy away from the fact that you're there to develop contacts and – ultimately – make some money. People collude in discussion groups, they broadcast their business opinions to all who'll listen and they promote themselves and their companies with justifiable pride.
There are over 430m users on LinkedIn (18m in the UK alone), and no less than 3m global company pages. The resources at your fingertips are vast – all these people are desperate to help you out if it gives them the chance to make a new lead.
So if you're new in a company or industry, check out what your peers are talking about on LinkedIn. If you're trying to push a new B2B product or service, being open and honest about it on LinkedIn. If you're keen to show the world that you're personally knowledgeable and make your business stronger, publish something bold on LinkedIn.
Stats fans can read more about LinkedIn here  
Next week we'll go into detail with some more tips for you all!