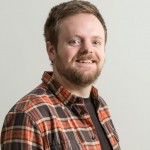 LinkedIn Masterclass – book now for FREE
Category: Social Media
Friday June 17th, 2016
This July, LinkedIn – the business-focus social media platform – will be the third subject in Horizon's free Masterclass series and it's now available for booking. Prab Chadha will be helping you use LinkedIn to develop your business by talking about:
What LinkedIn Features Really Excite Us?
Creating an AWESOME LinkedIn Profile
LinkedIn Best Practices
Building Connections
Interacting with your LinkedIn Network
Publishing Content
Using Groups on LinkedIn
Company Pages / Showcase Pages
LinkedIn Sales Triggers
Advanced Search
LinkedIn Blueprint For Success
12th of July is the date, Horizon's office building is the venue. Doors open 8am for an 8.30am start, with a 90 minute seminar, half hour Q&A and tea/coffee supplied. To book your spot please click here.