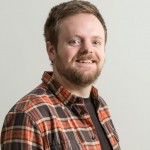 LinkedIn Tips – How to Boost your Connections
Category: Content, Social Media
Monday August 1st, 2016
We've been talking a lot recently about how LinkedIn can work for you and your business, but I'm afraid – as with much in life – to get quality out you need to put quality in.
The key to success in LinkedIn is the right connections – the right people following your updates, and enough of them that your message gets heard far and wide. So we've put together a simple list of LinkedIn tips to boost your connections:
Join in daily
The number one rule – look alive! Whether that means tweaking your profile text, updating your photo, commenting on someone else's post or even just liking something. It'll keep you fresh in your contacts' feeds and show more of a personality on LinkedIn that will build your reputation.
Join LinkedIn groups and take part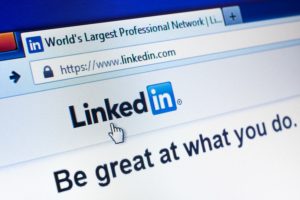 LinkedIn groups are awesome, so join some and get stuck into discussions – you know what you're on about, so help out others and your reputation will develop. And don't forget to ask questions regularly too!
However, don't spread yourself too thin – one discussion a week is probably a healthy minimum, and between three and five groups is plenty enough for one person to keep a track of.
Send one new invitation every day (and personalise it)
The only way to meet new people is to try and meet new people. Set yourself a target of sending one new invitation every day. Sure, many of them will be ignored or rejected, but some will definitely get through, especially if they're properly personalised to the individual involved.
Make your contact details clearer
It's amazing how many people keep their contact details hidden or obscured on LinkedIn. We say, if you're going to bother putting yourself out there on social media, you may as well go the whole hog. And of course, don't forget to include links to your website / blog.
Endorse people
It's nice to get endorsed. When you endorse others, their contacts will see it – it's another great way to get your name in front of new people, and it tells them that you're the kind of person who doesn't mind spreading the love!
Promote your LinkedIn profile
You have a LinkedIn profile, but that doesn't mean LinkedIn is the only place you can talk about it. Include links to your profile in your email footer, website, blog, CV, and create your own personalised URL.
Tweet your LinkedIn updates
At Horizon we're all for adapting and re-using content; in a busy world it just makes sense. Twitter is perfect for this – just précis your LinkedIn update, add a link and get it out there for the world to see. The more people who see your interesting LinkedIn content, the more connections you'll get.
Throw money at it
When all else fails – pay. LinkedIn has a variety of different ways to take your money and boost your updates or company, but a good start might be upgrading your account, allowing you to message people who aren't already in your contacts list.