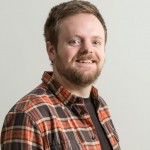 Masterclass success – Prab teaches Twitter
Category: Social Media
Wednesday May 4th, 2016
The first Horizon Masterclass has been declared a success, with Horizon's Head of Digital, Prab Chadha, presenting his Twitter tips to a select group of south Wales' business leaders. Such was its success that the second Masterclass is already scheduled.
The presentation took place at Horizon's headquarters on April 26th, and covered such subjects as: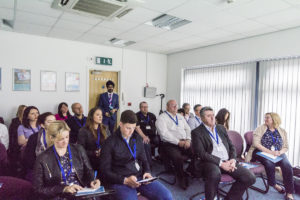 The power of #hashtags
Twitter's amazing search facility
How to use Twitter lists
Keeping tabs on your competitors
Twitter analytics and advertising
"It was great to see all the tickets sell out so quickly, and to have so many prestigious business people attend to benefit from Prab's wisdom," commented Horizon managing director, Kevin Ogden.
On 7th June we will be presenting a Facebook Masterclass, free to those who book tickets in advance. Prab will again be presenting this content-packed seminar, covering how to set up a Facebook account exclusively for business use and build your page in a way that promotes your brand. Prab will show how to craft and post interesting content, and identify winning strategies for building and maintaining a thriving community of Facebook fans.
Doors open 8am for 8.30am start, with a 90 minute seminar, half hour Q&A and tea/coffee supplied. Click here to sign up!