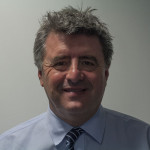 Why you need digital print in your life
Category: Blogging, Print
Friday September 9th, 2016
In an online world, the phrase 'digital print' seems like an oxymoron. Settle in and allow us to explain…
 Print in a digital age
We know, we know – everything's online these days. It's true, and it's great – almost any information a person needs these days is seconds away from a screen in their vicinity; a true data revolution.
But at the same time, we doubt you'll be able to go for more than 20 mins today without encountering some printed material. Through the mail, on your desk at work, pinned on a noticeboard, fly-posted to a lamppost, on the back of a bus – printed media is all around us and it seems to be showing no sign of going anywhere.
If you're in business, you need print on your side. Whether it's the legal formality of a printed letterhead or a business card to hand out at meetings, to a national printed direct mail campaign, monthly magazine/newsletter or high-end rivet-bound brochure – your material in your customers' hands simply carries more weight.
What is digital print?
So, we're talking about print – surely there's nothing digital about that? The traditional print method in use today is called lithographic – it's based on the creation of plates specific to each printed page, with inks mixed in accordance with Pantone colour standards. For a huge print run of identical materials, it's actually perfect, and the quality is always impressive.
But in the real world huge print runs are less common than they used to be. Marketers are cannier, using targeting to minimise expenditure of resources and maximise returns. That's where digital print steps in – it takes a page or image directly from a digital file and recreates it on the medium of choice using a CMYK colour process. There are no plates, no mixing of inks – just instant production.
It also offers the ability for each page to vary from the last; sequential numbers, bar codes, QR codes and personalised direct mail are all easily achievable with digital print technology, and a job can go from quote to completion in under a day, making it ideal for quick-thinking marketers.
With no plates to make up, it's great for smaller print runs too. Your report presentation to the company's board will look great if it's professionally printed, but for 10 copies the cost of lithographic print is insane. Digital, however, just makes sense.
So while we as an agency spend a great deal of time in the digital realm, it's important we all take the time to appreciate the tangible things in life – especially digital print.