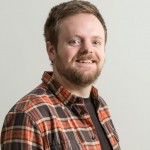 Not on social media?
Category: Blogging, Content
Tuesday January 10th, 2017
There are many benefits to your business being on social media (I'll outline them below) but one thing we don't often talk about is the flipside – what does it mean to not be active on social media?
A huge number of people use social media as a search engine these days, including in the world of B2B. Just as they'd expect to see your business' website listed in a Google search, so they'll expect to see your company's profile on LinkedIn or Twitter – it's just considered the norm these days. To fly in the face of that could at best be considered odd, or in the worst instance just plain annoying.
When a fellow businessperson wants to connect with you, you really ought to be receptive to it. It's just good manners in any setting – there can be few business situations where you would hide your contact details or outright ignore an invitation without coming across as plain rude. So it follows that the mere act of not having a B2B social media profile will increasingly come across as potentially hostile and create barriers between yourself and potential customers.
We're focusing this piece on the B2B crowd simply because most people in B2C have already caught on to the benefits of this massive resource. Before social media you'd have to pay thousands for (often spurious) prospect data if you wanted to get your message out there in anything like a targeted way. Or you could take the scattergun approach with media advertising or mail drops, again with substantial outlay in return for impossible-to-measure returns.
Social media means your prospects come to you. Social media advertising means you can target your chosen demographic to the nth degree, and spot the ROI almost immediately.
For B2B isn't not so simple, for sure. Many employers block their staff using social media in the workplace, and many B2B purchasing decisions take months or years to come to fruition, with social media presence forming only a small part of a much bigger picture.
But even company MDs are on Facebook or Twitter in their free time, and they're more likely to know your company's name if they see it there. If they search for you with no success, they might just end up annoyed.