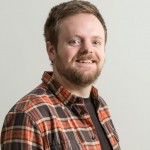 Picture perfect consistency
Category: Blogging, Design
Monday April 4th, 2016
I don't believe that a photo necessarily speaks a thousand words. Sometimes it just sets a tone, evokes a mood, gives an impression. Other times it tells a complicated story, worth tens of thousands of words if expressed in written form. But either way, I do believe that pictures are important in communications.
We're a marketing agency, so for the sake of argument let's limit the debate to websites and corporate literature. You already know these items can look drab without any images at all, so a decision needs to be made – illustrations, photographs, or both.
There's no right answer; everyone has different needs. But if photography is the chosen avenue, then there's one thing that everyone I work with can agree on – the need to be consistent. Your photos are part of your brand,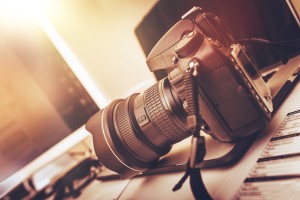 and they should be recognisably yours, no matter where or how your customers come across them.
Take a look at these example situations:
Corporate literature – if you're looking at a 12 page brochure, and the first three pages feature imagery of a different style to the next three pages and so on, it's going to jar. The overall impression of the brochure – and by extension, your company – will not be as positive as it otherwise would.
Reshoots – most likely, not all your photos can be taken at the same time. If you need another photoshoot, or some images need to be retaken, don't hire the next cheapest guy or get your nephew to do it in a hurry. The difference will be obvious.
Mugshots – photos of your team members are a great idea, but if you have 10 on the same webpage and half look like they were taken on cameraphones circa 2005, the impression you're giving your customers will suffer.
Different media – a catalogue, a marketing email, a website. If all three have a recognisably consistent style in their use of photographs, they'll make more visual sense than three which are disparate. Any brand manager will tell you how important this sort of visual reinforcement is.
Product shots – these can number in the dozens or hundreds, and it can be challenging to keep consistency. A professional will have a studio, booth or reflector setup that can produce repeatable results at any time of the day.
So how does one go about achieving consistency? The answer lies with the artists behind the images: the photographer him or herself. Especially in the corporate sphere, photographers often don't get the credit they truly deserve. Even in various internal or external environments, differing lighting conditions and with different subjects, a good photographer will be able to maintain a consistent visual style that will be instantly recognisable to anyone familiar with the brand.
I'm afraid messing with that consistency by employing different photographers, sneaking in some stock photography or having a go yourself, just won't do. Sorry to say, but owning a DSLR doesn't make you a great photographer. I should know.
Caveat
There are exceptions of course. In particular, social media is not only accepting of but actively encourages off-the-cuff cameraphone-style photography whereas professional shots can seem too 'staged' for this platform.
But if you want your customers to take you seriously, you're going to need seriously good photography that's as consistent as the rest of your branding.