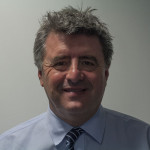 Print glorious print – Horizon website updated
Category: Print
Monday September 5th, 2016
At Horizon we've been offering high quality in-house digital print for over a decade. We're determined to remain ahead of customer expectations so we've worked to ensure we're at the cutting edge when it comes to technical ability and customer service.
As such, we've updated our website to highlight some recent achievements and show off the technology we've been able to invest in – high-end equipment and finishing techniques that mean you not only get the famed Horizon level of customer service with your fast, high-quality digital print, but you also get something extra too…
Our in-house capability includes all the digital print products and services you'd expect, with the addition of:
6 page A4
Landscape A4 brochures
White ink
Printed envelopes
Spot gloss varnish
Fully equipped finishing department with PUR binding
Variable data
Fulfilment, storage and distribution
As with any digital print operation, our focus is on low-to-medium order runs at best value ideal for artwork that will be changed regularly or designed for use in a one-off event or campaign. With Horizon, however, you get a personal approach regardless of the size of your job, and you get access to our in-house graphic design team (along with our content marketing specialists and web developers).
So if you'd like to ensure your print stands out from the crowd, please call Horizon on 02920 463047 for a no-obligation, competitive quote.