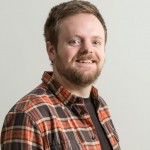 Print – the original content marketing tool
Category: Blogging, Print
Monday May 9th, 2016
If you use Google to scour for content marketing strategy templates or examples of metrics, there's one avenue you'll find seriously under-represented: print.
The first content marketing material – suitable for both outbound and inbound marketing – print is about more than just appearing in traditional press publications. What we're talking about is producing your own creative, tangible marketing collateral that can inspire desire, reinforce messages seen online, and put something tangible in your customer's hand.
So, why should you incorporate print in your content marketing strategy: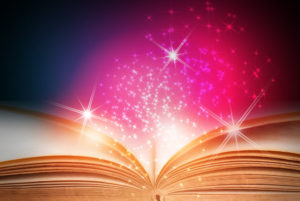 Longevity in a high-speed world
A tweet may last forever, but it'll only be seen for a couple of seconds, tops. Print that makes it to your customer's desk will stick around for at least as long as it takes for them to flick through it. If they like it, it may hang around a lot longer than that.
Junk is everywhere
These days people get a LOT less junk in their letterbox than they do in their inbox. Quality print will stand out, whereas quality online marketing may get lost in the chatter.
Competition is at its lowest
Some brands are getting back into print – some even launching their own magazines – but generally speaking your competitors are less than likely to be competing on the print front. Take that ground while it's going. 
Show you care
Printed material is inherently emblematic of investment; it makes the customer feel valued that someone's gone to the trouble in a world where email marketing can be set up in minutes.
Novelty factor
With print, you'll naturally stand out. Add to that the opportunity to be creative with sizes, shapes, colours, materials and personalisation.
Whether it's the conventional (brochures, catalogues, postcards, flyers) or more the more esoteric (magazines, calendars, wide-format, photobooks), don't forget that there's a world of different paper stocks in varying thicknesses and textures, as well as printing techniques that can add sparkle and shine to ensure your brand makes an impression in your customers' hands.
There are some great arguments put forward in John Miller's blog too – do check it out.