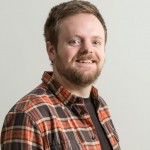 The supermarkets have their trees out. Why don't you?
Category: Blogging, Design, Print, Promotions
Friday November 11th, 2016
I love Christmas – getting together with family, giving and receiving cool stuff, eating cake; it's all good.
While some industries do slow down over the festive season, for many it's often their boom time. For others still (such as retail) it's actually their make-or-break period, where excitement builds to see whether or not all their hard work over the year will pay off with epic sales.
And this year there's another flavour to proceedings, as while both Brexit and the Trump victory signal a moving out of the old guard in the way politics is done, the economy is left to wobble like an uncertain jellyfish. Now is the time to inspire confidence in your business and show your customers some gratitude. Christmas is here and you should be embracing the opportunities.
You don't have to splash out excessively – the most obvious way to show you care is with a simple business courtesy – a branded Christmas card or token gift can ensure that your company is remembered into 2017 and it's a great way of showing gratitude to the customers that have kept you in business. Branded calendars are perfect for this – Horizon can design and print some truly beautiful products that your customers will want to hold onto all year round.
By putting a festive spin on all your marketing you'll make it clear that you're staying relevant and on-trend too, while persevering without runs the risk of making you look a little cold or austere.
We're not saying it's time to change how you do business, but a few snowflakes here and there can certainly generate warm feelings in these cold winter months.