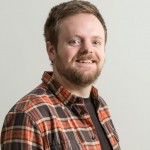 The dangers of newsjacking
Category: Blogging, Content
Thursday October 13th, 2016
Content marketing – and in particular social media marketing – has been around for plenty long enough, but there's still an element of the wild west about it. We've dealt with numerous professionals who extoll the "if it's out there on the internet, it's fair game" attitude to intellectual property, and go around copy and pasting willy nilly.
Whether its images found via a Google search (I'm sure we've all done it at some point) or a killer blog you want to exploit, the temptation to pass on these materials can be huge – and, indeed, beneficial to your campaign. The important thing is not to also pass them off as your own. Give credit where it's due and all will be well.
But there is another side to grabbing what you see online and running with it, and that's the practise of newsjacking. To simply define the word, it means to piggyback your own content to tie in with a story or issue that is being widely discussed in the public domain. Oftentimes it just makes sense – that's how natural conversations flow anyway, and there's nothing wrong with putting your own spin on things when and where it's appropriate. For example, as I'm writing this the news is alive with tales of Unilever and Tesco having a falling out; if I manufactured an alternative product to Marmite, I'd be piggybacking this story on social media, including all the relevant trending hashtags and offering the public some genuine relief.
Sometimes, however, things go too far, and the concept of good taste is left behind in the fervent desire to jump on the publicity bandwagon.
In fact the inspiration for this story was BBC News report I read about an American Halloween costume being pulled from shelves (eek, I'm newsjacking!). The costume allowed for a lady to be bound and gagged while wearing an approximation of a Kim Kardashian West outfit (complete with large ring). Some people might snigger, but I'm sure she isn't. Sure, this isn't "content marketing" but it is "marketing" and it might well land these guys in trouble.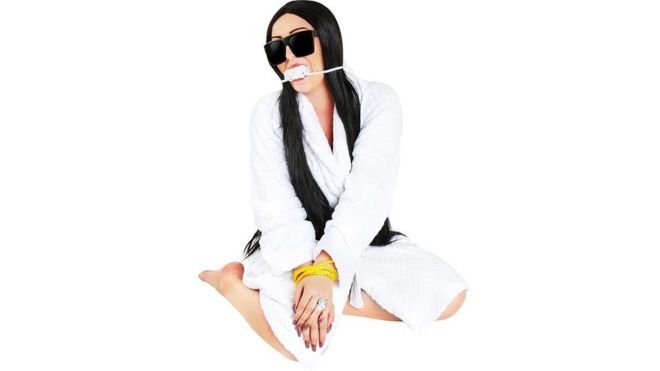 image from Costumeish
And there are more shocking examples, such as the American (again) bed shop that offered a 'Twin Towers Sale' that eventually led to the store closing down in the backlash.
So, in short, our advice is this: by all means be inspired by what you see online, and by all means take advantage of it. But don't lose sight of common sense, tact and decency, or else your brand could suffer.
For more on the subject, take a look at Spokal's excellent article, which includes some excellent examples of social media piggybacking done well, and not so well.