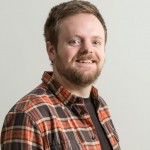 Three weeks, three websites
Category: Web
Wednesday February 22nd, 2017
It's all go in Horizon's web team at the moment. In the past few weeks we've managed to successfully launch not one, not two, but three brand new websites for customers – all very different and all achieving very different goals.
Horizon's approach is to value the experience of a website. From our customers' point of view, that means the experience of dealing with a developer that listens to their needs and opinions before proffering solutions that meet those requirements while adding in a touch of our own marketing nous.
And for our customers' customers – those who will actually be visiting the websites we build – it's all about the experience they encounter as soon as they go online. We consider the content, the look and feel, the atmosphere, the flow of information and navigation. We realise that no one visitor will read every word on a site; indeed, some will only absorb a few key facts to get a feel for a business while others will seek out specific information and devour it in the greatest detail.
It's this user-centric approach that makes our websites work. We don't just build sites, we build experiences.
A major player in the Canadian construction industry. Despite the challenges offered by transatlantic communication and a 5hr time difference, Horizon was able to confidently liaise with the customer to create a site that clearly stood apart from the melee of firms selling similar services.
An animated homepage, parallax scrolling, interactive tilting images and more feature on the site, which is designed to reassure potential partners that Penalta Group is a serious business with serious aspirations, yet has a very human and personal way of working; indeed we built the website to first and foremost tell the story of the company.
Built on the WordPress platform in four weeks.
Horizon undertook copywriting, graphic design and web development.
A new recruitment firm for who online visibility wasn't the primary concern. Rather, the company works on a personal relationship basis, relying on the website only as a brief information resource and means of contact for people who have already been introduced to the brand via other means (such as networking or relationship marketing).
Built on the WordPress platform in two weeks.
Horizon undertook graphic design and web development.
A South Wales-based construction and building conservation specialist, John Weaver Contractors had already been let down by another website developer. They approached Horizon with a set of visual designs for a site and an idea of what they wanted to achieve – a repository of expertise and project experience – and challenged us to build a site in a matter of weeks (having waited months for the previous developer to deliver).
Built on the WordPress platform in four weeks.
Horizon undertook copywriting and web development.