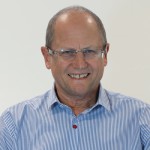 VACANCY: Business Development Manager Wanted!
Category: Account Management
Thursday January 26th, 2017
A rare opportunity to join one of South Wales' premier marketing agencies has come up for an experienced, talented and confident business development specialist who'd like to help grow our web and content marketing customer base.
The new position at Horizon is for an energetic, committed and motivated Business Development Manager with at least 5 years' experience. The successful candidate will be required to:
Generate opportunities and leads within the marketing industry
Establish strong relationships with new customers
Develop and implement telesales marketing campaigns
Manage pipelines
Write and present proposals to existing clients and new prospects
Meet agreed daily and monthly targets
Work well both within a team and individually
Project management experience desirable, to ensure we deliver on our promises
Salary = circa £25k plus incentives
If you are not ambitious, committed or are put off by hard work then please do not apply for this role.
Please apply with CV and covering email to Kevin Ogden kevin@horizondml.co.uk