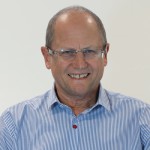 Time for a print resurgence?
Category: Print
Wednesday August 16th, 2017
Fashions move in cycles. Not too long ago it was cool to don your old 80s legwarmers (apparently) and now even the culturally barren 90s are being plundered for retro appeal. But trends are about more than just fashion and nostalgia; for donkey's years now people have been mourning the death of the printed word in the face of digital content
But it appears print didn't get the memo – it's not only still going strong, but it's actually enjoying something of a resurgence
Focusing in particular on the magazine sector, the latest ABC statistics make for interesting reading. These are the officially audited print/subscription reviews that give a good idea of how many mags are actually being produced, and they show the likes of news and current affair publications on the up, even if the women's magazine sector has taken a hit:
Prospect – up 37.2%
The Spectator – up 11.3%
Private Eye – up 8.6%
Look – down 35%
Now – down 20.8%
Closer – down 19.8%
Clearly the results are sector-specific but regardless there's clearly some bucking of the expected and oft-toted trend that pretends to predict the end of tree-pulping full stop in the next decade or so. In fact the USA MPA's Magazine Media Factbook for 2016/17 shows that 95% of under-25s still reads hard-copy publications, while Nielsen reports that e-book sales are actually declining in the face of a 7% increase in hardcopy book sales in the UK during 2016.
From our point of view, it's precisely because of the deluge of digital content that some are finding print so appealing. Perhaps the old days of cheap-and-cheerful leaflets or basic brochures may be behind us, but looking ahead it's the word "quality" that stands out. People want to take advantage of print's tangibility, and they want to do it right. That means bespoke finishes and a boutique approach to lower-volume productions that look, smell, sound and feel like something people want to get their hands on, flick through and enjoy the whole physicality of the thing.
At Horizon we focus on these unique finishes with our own specialist finishing team and equipment, and a wide variety of stock options to make sure even something as lowly as your business cards stand out from the crowd.
If print ever really did go away, it's sure as heck on its way back now.