Active Cardiff
CATEGORY
Content Marketing, Video, Graphic Design, Print
Following a two-year closure and £6m refurbishment, the new Active Eastern leisure centre in Cardiff has enjoyed a very healthy turnout of previous and brand-new customers to ensure a return on its investment. Horizon Digital Media Limited was the marketing partner responsible for the successful launch of this prestigious, high-profile venue.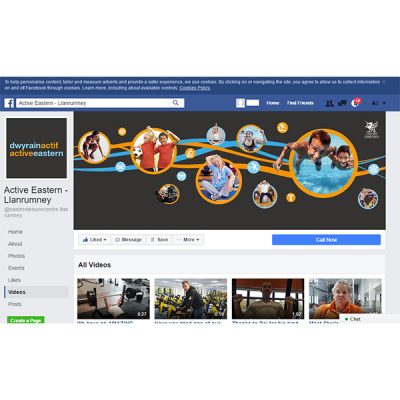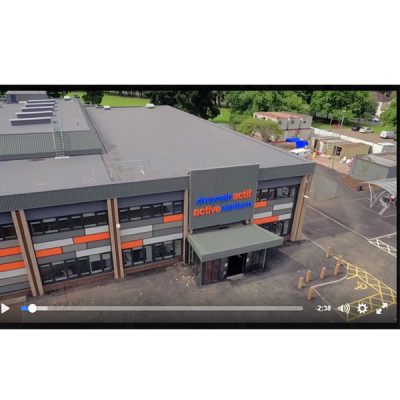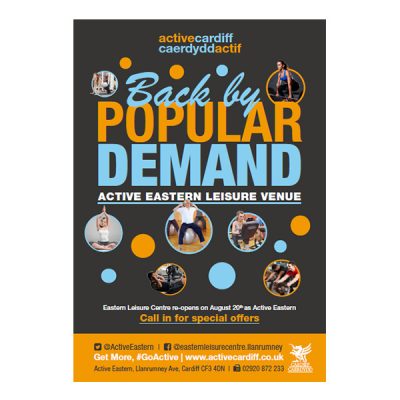 Content Marketing
Horizon was given a mere 8-week window to attract no less than 600 new members to Active Eastern (on top of returning customers from when the venue was known as Eastern Leisure Centre, or customers of other council-operated leisure venues). We immediately decided that content marketing combined with focused advertising was the only way to achieve this lofty target. We utilised Facebook as the primary source of social media to take advantage of an existing user base, adding Twitter as a secondary resource for social media advertising.
Video
Our video work consisted of multiple stages. Combining visuals, static graphics, ident animation, live footage, music and voiceover we produced a teaser trailer pre-launch, giving people a hint of what was to come. We also filmed the leisure centre once it was open to demonstrate the equipment and facilities on hand. We used these videos to create a series of short clips ideal for social media, and most impressive of all was the drone footage taken outside the leisure venue to add a sense of drama! 
Graphic Design
Our talented in-house design team had few branding cues to work from, but developed a consistent brand style for Active Eastern that is now in use throughout the building on screens, noticeboards and signage.
Works included:
• Massive outdoor digital display board for the exterior of the Capitol Shopping Centre, Cardiff
• Flyers for direct mail / handout
• Large-scale swimming pool atrium signage
• External roadside signage
• Social media ads
Print
The extra bit of magic that Horizon brings to the party: in-house digital print. We were able to produce all the planned materials – banner, signage, flyers, leaflets, pop-ups etc, and were also able to offer short-notice productions of VIP opening invitations, café menus and door signage for use in pre-registration, before the doors were fully open to the public.