Brickfab
CATEGORY
Brand Management, Graphic Design, Web Development, Content Marketing
Off-site construction makes the UK's housebuilders more efficient and more effective, and Brickfab is a leading provider supplying all the major developers. Brick specials, brick clad chimneys, arches, GRP panels and more – the versatile product range and modern, improvement-focused way of working really makes Brickfab stand out.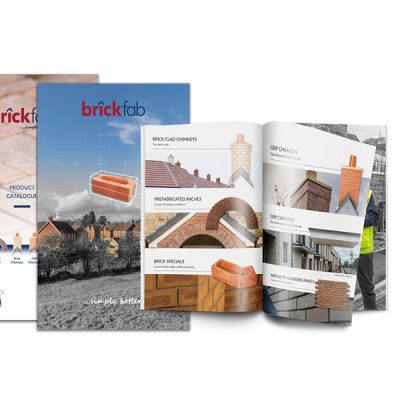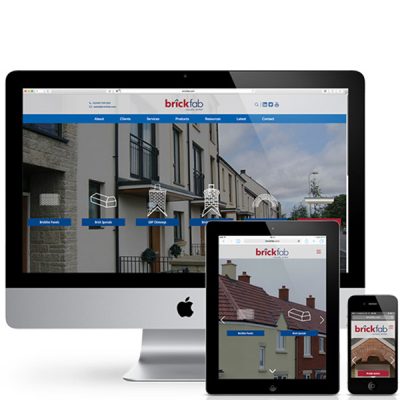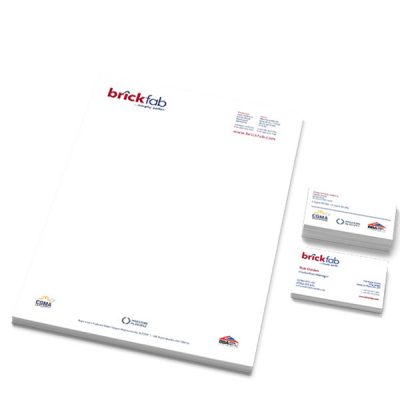 Brand Management
The Brickfab brand needed to match the company's forward-looking perspective. The business is already a popular supplier in the market, but its lean manufacturing, cutting-edge technology and flexible way of working show it to be a company that's looking ahead. Horizon was appointed to develop the existing brand, update the logo, define the brand's guidelines and implement this work across a number of designed collateral items.
Graphic Design
The updated look-and-feel of Brickfab's brand is exemplified in its printed material, in the form of both a company overview brochure and a more detailed product catalogue. Horizon also undertook the design of new corporate stationary such as letterheads and business cards.
Web Development
Brickfab has gone from owning a four page contacts website to a large, multi-page site packed with videos, technical downloads and attractively-presented information for both existing customers and prospects alike. The site has been developed in WordPress for ease of maintenance and improvement, and is delivered with a simple-to-use CMS and links to social media sites.
Content Marketing
In addition to the copywriting of the whole Brickfab website (with a keen eye on suitable keywords, density, SEO-friendliness etc), Horizon has set up a content marketing programme for Brickfab, managing its updates (news items, case studies etc) and its social media presence. There is also email marketing along with detailed monthly keyword reporting.