Hobbs Valve
CATEGORY
Brand Management, Web Development, Graphic Design, Copywriting
Leading UK manufacturer and innovator of the triple offset butterfly valve, Hobbs Valve approached Horizon with a need to clarify how it explained its product offering and unbeatable service to customers and prospects.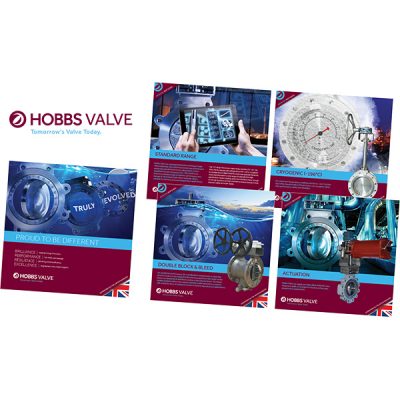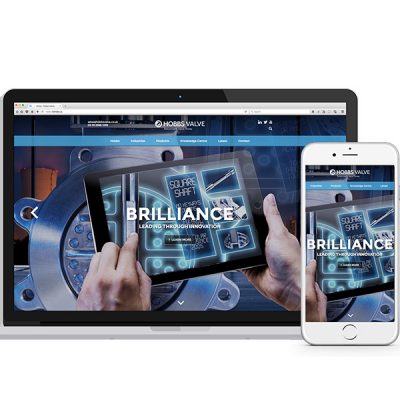 Brand Management
The existing Hobbs Valve logo and colour scheme was perfect for the brand's positioning, but its implementation was considered underwhelming for such a driven, market-leading firm. Horizon was tasked with taking what already existed and bringing it into a modern setting, with a focus on ensuring Hobbs Valve's customers and contacts get a real feel for what the company is about. Hobbs make their valves differently to all others and this is the basis of their core messages, allowing us to focus on Brilliance, Performance, Resilience and Excellence, highlighted by our multi-media marketing tools (including video) to help demonstrate the differences.
Web Development
Hobbs Valve's new website was developed by Horizon, utilising technical content on the company's existing site but re-ordering, re-structuring, re-writing and adding to it in order to create a far more user-friendly experience. Clients and prospects are now able to scan the site to quickly glean the information they desire, or delve deeper to learn about the industries in which Hobbs Valve works, the design codes met by its products or the contact details of its key personnel.
Graphic Design
The core of Horizon's work was in graphic design. Taking the brand's core colours along with Horizon-sourced product and personnel photography, our designers created a bold, stand-out visual style which reflects the vibrancy of the company. This style was applied to the company's printed literature and website design.
Copywriting
While the existing website and literature was mined for technical information – to minimise effort on the clients' part – the written copy that presented it was reworked from the ground up in order to present readers with a clear, concise and simple-to-read set of information across both corporate literature and website. This work was undertaken following a review of the Hobbs Valve tone of voice, ensuring consistent presentation across written and designed materials.